Coast Guard Officer Accused of Planning Terrorist Attack Won't be Charged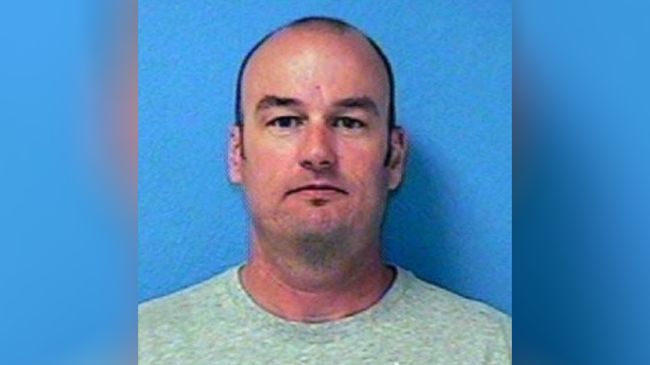 A Coast Guard lieutenant accused of planning a terror attack on politicians and media figures will not be charged with terrorism, a federal judge ruled Thursday.
Lt. Christopher Hasson, 50, was first arrested back in February on weapons and drug charges, but did not face any attempted murder or terrorism-related charges. Court documents show Hasson allegedly searched online for the home addresses of two Supreme Court justices as well as the best gun for killing black people. Prosecutors say Hasson is a white supremacist who allegedly searched for things online like "white homeland" "when are whites going to wake up" and "please god let there be a race war."
Hasson faces charges including unlawful possession of two improperly registered silencers, possession of a narcotic opioid and possession of 17 firearms as an unlawful user and addict of a controlled substance. If convicted, he faces up to 31 years in prison.
Prosecutors asked the judge to hold Hasson temporarily while they added terrorism charges, but on Thursday, Judge Charles Day ruled the government had not met the standard for continued detention of Hasson.
The judge added that he had concerns over Hasson's alleged actions, including his purchase of guns and tactical gear and searching for the home addresses of two Supreme Court Justices.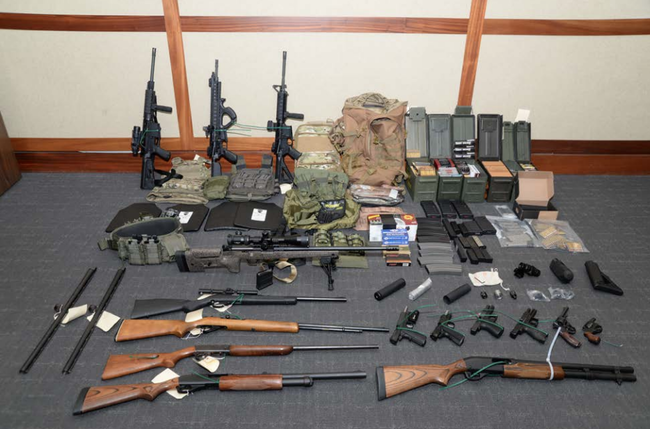 Hasson is scheduled to be released in the coming days after conditions for his release are set. Marcia Murphy, a spokeswoman with U.S. Attorney Robert Hur, said prosecutors are planning to oppose any conditions of release.
At Christopher Hasson's detention hearing today, U.S. Magistrate Judge Charles B. Day stated that he will release Lt. Hasson if the defense can propose suitable conditions of release. As of now, Mr. Hasson remains detained pending further possible proceedings. The government will oppose any conditions of release. If Judge Day does order the defendant's release, the Government intends to appeal such release to the U.S. District Judge presiding over the case, on the basis of the danger to the community posed by the defendant.
Federal prosecutors did not indicate why they did not bring terrorism charges against Hasson, but they say the Coast Guard lieutenant was researching potential targets for mass murder and stockpiling weapons because of his white supremacist beliefs. Prosecutors say he appeared to be inspired by the manifesto of Anders Behring Breivik, a Norwegian right-wing extremist who killed 77 people in 2011. Court documents showed Hasson searched for the home addresses of prominent Democrats in Congress, media figures who appeared on CNN and MSNBC and leaders at social media companies.
Defense lawyers for Hasson say accusations of terrorism against him are overblown. Hasson previously served as a Marine and has no criminal record.
Photo: U.S. Attorney's Office