Would you rather have a root canal than go on a job interview? Diana Anderson of Houston's JobSparx has some tips to make the next one better. First---pay attention, even before you meet. This is always her first interview question:
"Did you have any trouble getting here?" She says she asks that to see how resilient you are. In other words - did you follow her instructions, use a GPS or print a map to make sure you would be on time?
And study up on the company and have some questions ready.
"I like for candidates to talk to me as if we are on the same level. I want them to know that they are interviewing me as much as I am interviewing them."
Go prepared. Look over the Top Ten Interview Mistakes CareerBuilder came up with (below) and then don't make them. Think about what the interviewer wants.
"I want them to ask me about the day to day duties and about my company's culture. If you're not a culture fit, then don't come on board. You'll be miserable and you won't stay."
And how important is how you look? "I want them put together well. I want them to understand the courtesy that dressing appropriately shows. "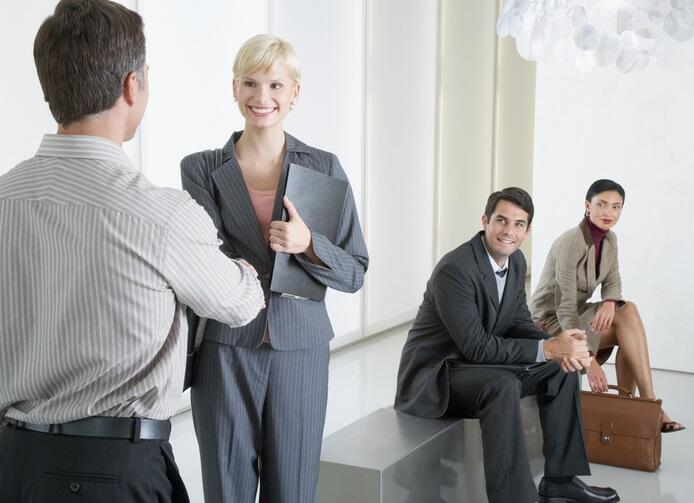 Some great advice!
TOP TEN JOB INTERVIEWING MISTAKES
The following are the top ten mistakes that were considered to be the worst:
1. Candidate is caught lying about something: 71%
2. Candidate answers a cell phone or texts during the interview: 67%
3. Candidate appears arrogant or entitled: 59%
4. Candidate appears to have a lack of accountability: 52%
5. Candidate swears: 51%
6. Candidate dresses inappropriately: 50%
7. Candidate talks negatively about current or previous employers: 48%
8. Candidate knows nothing about the job or company: 45%
9. Candidate has unprofessional body language: 43%
10. Candidate knows nothing about the industry or competitors: 35%
The survey, conducted by The Harris Poll on behalf of CareerBuilder, gathered responses from 1,014 hiring managers and human resource professionals employed mostly in the US private sector between November and December 2017. They were asked to share deal-breakers, odd behaviors and discuss the importance of body language and the following are the findings:
10 Most Lethal Interview Mistakes
The respondents were asked to list the behaviors that would result in them writing off candidates immediately.