The illegal immigration numbers from President Trump's first year in office are starting to come in, and they paint an interesting picture. According to new figures from the Mexican government, deportations of Mexican nationals from the U.S. fell significantly during the first year of the Trump Administration. More than 200,000 were deported between January and November 2016, and about 152,000 were deported in the same period this year.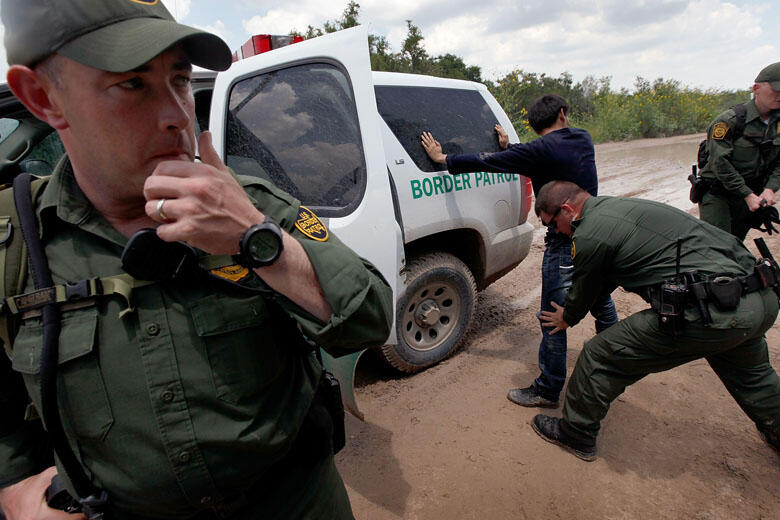 Getty photo.
U.S. Immigration and Customs Enforcement points out that this year's deportation figures are lower because 17 percent fewer illegal aliens were apprehended at the border. In fact, overall illegal border crossings plummeted during 2017, which could skew the deportation numbers. Dan Stein, president of the Federation for American Immigration Reform (FAIR), says the Obama-era numbers were inflated. "Under President Obama, all of his talk about amnesty and the so-called DACA program actually generated a very large influx of alien minors," he says. In addition, the Obama Administration counted illegals caught at the border as "deportations," which resulted in higher deportation numbers.
For his part, President Trump has remained steadfast in his commitment to build a border wall, but the process of funding and constructing it has proven more difficult than he might have anticipated. Regardless of the fluctuations in deportations and border crossings, advocates like Stein believe more needs to be done. "Our study shows about $135 billion now, which is a considerable increase over the last estimate, in direct cost to taxpayers (from illegal immigration)," he says.