'Impeachment' seems to be the new buzzword these days when it comes to President Donald Trump.
It seems everywhere you go you hear about it, and Houston Congressman Al Green called for it in Congress, too.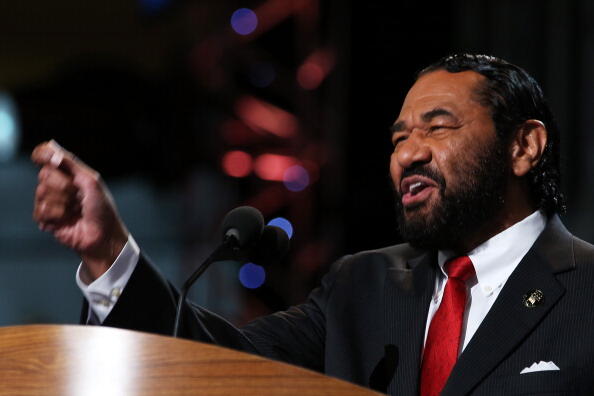 Al Green (above). Getty photo.
"I rise today, Mr. Speaker, to call for the impeachment of the President of the United States of America," Green said on the House floor.
But Don Hooper with Big Jolly politics says it's going to be hard to get that done. You need a majority in the House to bring Articles of Impeachment, and the GOP controls the House.
"The bar has always been set very high at impeachment. I would argue that it's almost impossible with the party in power to do it," Hooper explained.
In the end, Kevin Williamson with the National Review, who is based in Houston, says the problems may be of the President's own doing.
"I don't think he needs any enemies. He certainly has some. He is who he is. His problems are his problems, largely having to do with himself," Williamson explained.
Even if Articles of Impeachment are brought, you need 2/3 of the Senate to remove a President from office.