One Team Is Banning Concession Sales During the National Anthem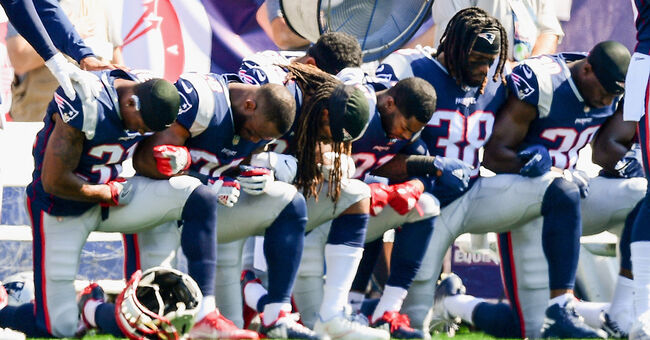 The NFL is trying to force its players to stand for the National Anthem, but some fans use that time to find their seats or hit the restroom. So is it possible that FANS could be forced to show the same respect for the flag and the Anthem? Maybe . . . SOME changes appear to be on the way.
San Francisco 49ers owner Jed York says they're banning concession sales during the Anthem. He said, quote, "If we wanted to be sacrosanct, if we want to honor the flag, we're going to make sure we go through a litany of things . . .
"We're not going to force people to stand [at] their seats, but we're going to make sure we're not profiting during that [time]."
So far, no other teams have followed suit . . . but it's interesting. It's hard to ask players to stand and honor the National Anthem while Joe Blow is outside pumping melted cheese onto his $15 plate of nachos during the "Star-Spangled Banner".
Sometimes people don't get to the stadium on time and there's a rush to get food, but if the point is to honor the Anthem, it should extend to everyone in the stadium. (Here's video of York's comments.)

KTRH Connected with Rachel Estrada
Want to know more about Rachel Estrada? Get her official bio, social pages & articles on KTRH!
Read more