Massachusetts Judge Charged For Helping Undocumented Immigrant Avoid Arrest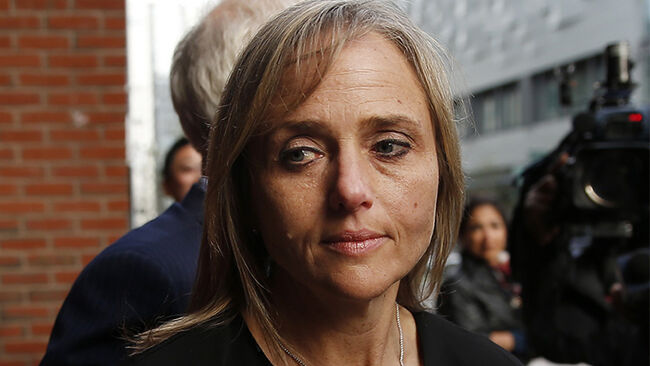 A Massachusetts judge and a former court officer are facing federal charges after they allegedly helped an undocumented immigrant avoid an Immigration and Customs Enforcement (ICE) agent who was waiting at the courthouse to take him into custody. Newton District Court Judge Shelley Richmond Joseph and former trial court officer Wesley MacGregor were charged with conspiracy to obstruct justice, obstruction of justice, obstruction of a federal proceeding, and aiding and abetting. MacGregor was also hit with one count of perjury.
Judge Joseph was hearing the case of an undocumented immigrant who was arrested by Newton police a few days earlier on drug possession charges. Officials learned that he had been deported twice and was not allowed to return to the United States until 2027. He also had a warrant for his arrest in Pennsylvania.
A plainclothes ICE agent arrived at the courthouse to take the man into federal custody but was told to wait in the lobby.
When the case was called, Joseph held a sidebar with the undocumented immigrant's lawyer, who explained his client claimed that he was not the same person that immigration officials were looking for.
"My client denies that it's him," his lawyer said. "ICE is going to pick him up if he walks out the front door. But I think the best thing for us to do is to clear the fugitive issue, release him on a personal, and hope that he can avoid ICE."
Judge Joseph asked the court recorder to "go off the record for a moment" and the audio recorder was turned off for 52 seconds. When the recorder was turned back on, the prosecutor declared there was not enough evidence to hold him on the Pennsylvania warrant and Joseph ordered the man to be released.
He was escorted out of the courtroom by MacGregor and taken to a basement holding room so he could claim his belongings and meet with his lawyer. MacGregor then used his security keycard to open a rear door and allowed the man to leave while the ICE agent continued to wait in the lobby.
Joseph and MacGregor pleaded not guilty to the charges and were released without bond. Joseph was suspended without pay by the state's Supreme Judicial Court.
"This case is about the rule of law," U.S. Attorney Andrew Lelling said in a statement. "We cannot pick and choose the federal laws we follow or use our personal views to justify violating the law."
Not everybody in Massachusetts was happy with the charges. Massachusetts Attorney General Maura Healey called the indictments "a radical and politically motivated attack on our state and the independence of our courts."
The ACLU also weighed in, saying the charges have "everything to do with enforcing the president's anti-immigrant agenda."
Photo: Getty Images