The US military is quick to deploy for humanitarian crises around the world, and the same is true when they happen here at home.
Governor Greg Abbott already mobilized the entire Texas National Guard in the wake of Hurricane Harvey. On Sunday, the Defense Department coordinated with the state to establish a "dual-status command" that will oversee disaster response efforts.
On Monday, more than 400 members of surgical, communications, maintenance, and support personnel were given orders to deploy.
Two US Navy warships - the USS Kearsarge and the USS Oak Hill are also being sent to Texas. The Kearsarge is an amphibious assault ship which will carry disaster relief supplies, along with a unit of Marines. USS Kearsarge, above.
USS Oak Hill, above.
Naval officials say the Oak Hill - a smaller dock landing ship - will also provide relief supplies and support "federal, state and local authorities ongoing relief efforts in the aftermath of Hurricane Harvey."
Abbott said in a statement, "It is imperative that we give our military and first responders on the ground the most efficient method of execution when responding to the urgent needs of Texans."
The Air Force and Navy are also joining the Coast Guard in flying rescue missions.
More than 100 US Army trucks have been deployed from Fort Hood. The 2.5-ton vehicles are capable of moving through high water to rescue victims trapped by flooding.
Fuel stores are being staged at Fort Hood as well.
On Thursday as well, Vice President Mike Pence, joined by Secretary of Labor Alexander Acosta, Secretary of Transportation Elaine Chao, Secretary of Energy Rick Perry, Secretary of Veterans Affairs David Shulkin, Acting Secretary of Homeland Security Elaine Duke, Governor Greg Abbott, and Congressman Blake Farenthold, will travel to Corpus Christi, Texas to visit with those affected by Hurricane Harvey and assess the damage.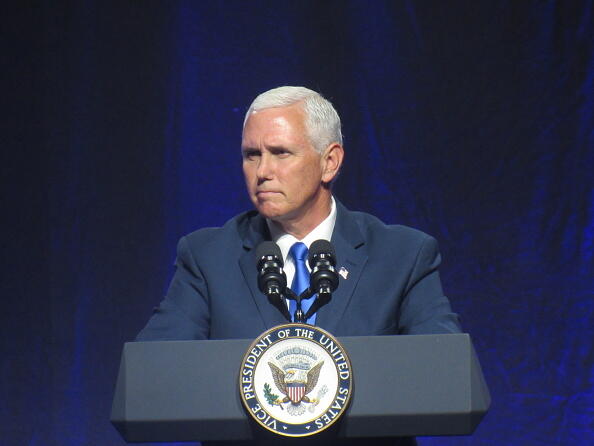 Here's what he told KTRH: