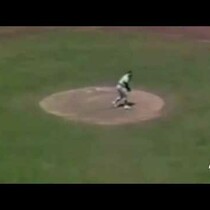 Posted April 3rd, 2014 @ 9:15am
How about them Stros!!!
We'll celebrate their 2-0 with the first of our weekly visits with him today at 2:30!
Nolan was one of my idols growing up so today's visit may go something like this...
Don't you think it's time for women to play at the Shell Houston Open? Ok maybe not...so just look at this then...
Tonight is Derek Jeter's final game in Houston...this might be his greatest accomplishment..