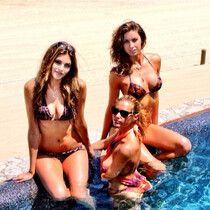 Posted March 6th, 2014 @ 9:15am
It was nice hanging out with these ladies last night at the Amway Center in Orlando..
He was one of my favorite players...but never known as Mr. Polite. More like Ken Grumpy Jr..
Sounds like the Texans are interested in this guy.
http://www.vikings.com/media-vault/videos/Vikings-Wired-Matt-Cassel/7a192912-efd3-4359-b958-f1dd6df872e5
This isn't YouTube but Katherine Webb on instagram. Just sayin'...