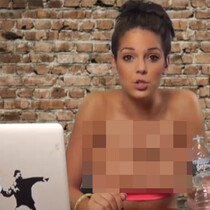 Posted August 22nd, 2013 @ 12:51am
Breaking last week's game down like a mudda is my close friend Moe and her pal Madison...
Just in case you wanted to see a little more Richie Incognito...
I frankly don't know how to react to this interview..
This is Katie Nolan. She is on Regis Philbin's new Fox Sports 1 show..
She likes desserts too..