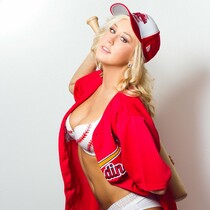 Posted April 1st, 2014 @ 9:31am
Happy Opening Day! The Cardinals don't play the Astros this season so she's ok...
Maybe the greatest sports song ever!
Boo to Lady Gaga and the Yankees!
Never watched one episode of this...
Watched many episodes of this...
Lastly congrats to AJ McKerron and his soon to be bride..