Time for you to take part in the 4th Annual MT Draft Contest.
We have 2 great prizes for the top 2 scorers..
Experience Arlington Package: 1 Night Stay At Hilton Garden Inn Arlington, 2 Tickets To Six Flags Hurricane Harbor, 2 Tickets To Parks At Arlington Ice Skating, 2 Tickets To Parks At Arlington Carousel, 2 Tickets To International Bowling Museum & Hall Of Fame And Free Appetizer At J. Gilligan'S Bar And Grill, Courtesy Of Experience Arlington- And The Crowd Goes Wild!
Or...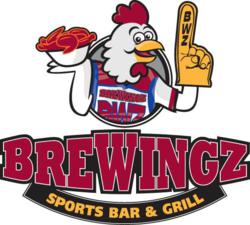 Football Feast – 100 Wings! From Brewingz...One Hundred Wings, Your Choice Of Four: Curly Fries, Mushrooms, Onion Rings, Or Pickle Chips And A Large Bleu Cheese Or Ranch Dressing With Celery.
Very simple rules:
1) One entry per person. Multiple entries will result in deleting all of them.
2) Deadline is Thursday, May 8th at 6:30pm.
3) Send answers to mt@sports790.com Subject line: MT Draft Contest
Need a name and day time phone number please!
(look at the end of this blog to see how your e-mail should look)

Now here are the questions:
Provide these answers based on the completion of the draft on Sunday.
For example: if the Texans chose Manziel then trade him to Cleveland and they wind up with Matthews...the 10 point answer would be Matthews
FOR 10 POINTS..WHO'S THE HIGHEST PLAYER DRAFTED BY THE TEXANS?
FOR 20 POINTS..DO THE TEXAN DRAFT MORE OFFENSIVE OR DEFENSIVE PLAYERS?
FOR 30 POINTS..WHICH POSITION IS DRAFTED HIGHER BY THE TEXANS...A RUNNING BACK OR A TIGHT END? (AGAIN BY THE END OF THE DRAFT)
FOR 40 POINTS..HOW MANY QUARTERBACKS ARE SELECTED IN THE FIRST ROUND? (THIS ANSWER WILL BE DECIDED AT THE END OF THURSDAY NIGHT. WE WILL NOT WAIT UNTIL THE END OF THE DRAFT ON THIS ONE)
FOR 50 POINTS, NAME THE TEAM THAT ENDS UP WITH JOHNNY MANZIEL AT THE END OF THE DRAFT.
Here is how your e-mail should look---
Subject: MT Draft Contest
Ross Villarreal, 713-212-5790
10: Clowney
20: Offensive
30: Running back
40: 3
50: Browns

Hey it's your favorite major market radio host! Thanks for coming to my webpage.

I keep busy around here. Besides talking with you daily, I also host the Astros pre- and post-game shows during the week, and you'll also often hear me doing the same for our Rockets coverage.

I also call play-by-play for University of Houston basketball and host the Tailgate show for football. In addition, you can catch me weekly on Comcast Sportsnet Houston's "SportsTalk Live."