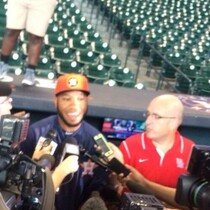 Posted June 4th, 2014 @ 7:32am
Here I am with my close personal friend Jon Singleton before his first major league game last night!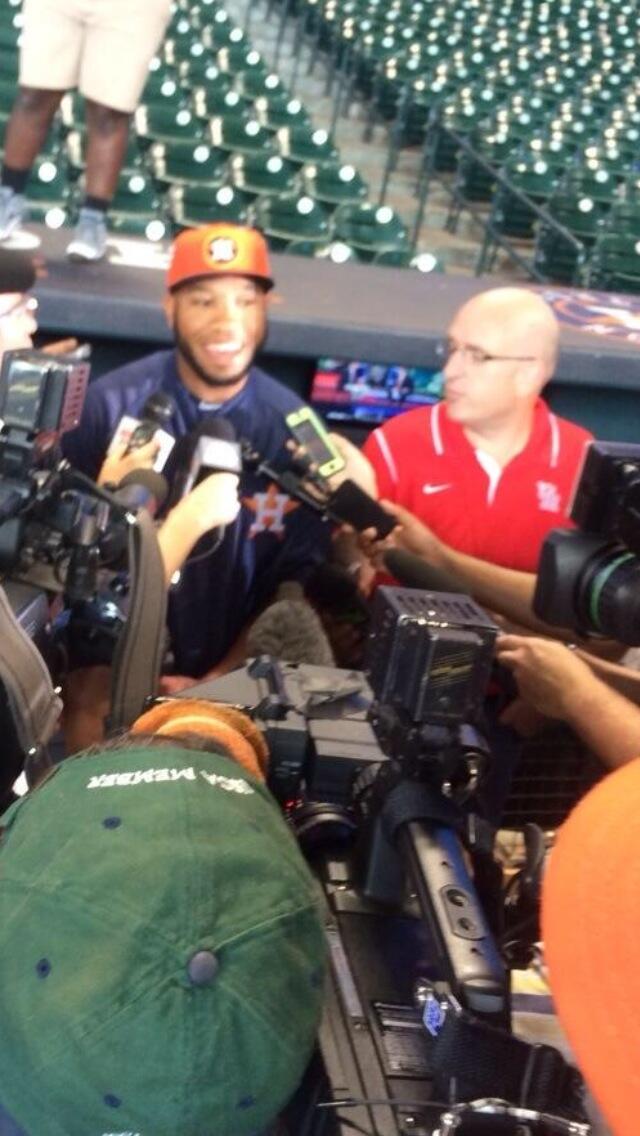 Is Jon Bun B's way younger brother?
Must have been listening to my Astros pregame show!
Today's "Love" song of the day to celebrate maybe possibly Kevin Love coming to Houston! I should have used this last week on the Fantasy 5!
Ben Tate making headlines in Cleveland..
http://www.cleveland.com/browns/index.ssf/2014/06/post_181.html
She doesn't need to speak to make headlines in Cleveland.