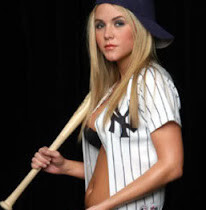 Posted April 2nd, 2014 @ 8:54am
Very sorry your team lost...
Glad I didn't see this because of Astros duty...
Maybe my show shouldn't be on TV after all..
Three follow up points..
1) I still want my show on tv.
2) I wouldn't wear a suit.
3) Would Ross wear one of those Time Life operator headsets like the producer does in this video?
Time for the Rockets to rebound against this lady's team tonight...