Show 2-4 today from..
Fat Boy's Bar & Grill
(713) 669-1183
Come say hello...btw....this way a great Fat Boys song back in the day!
The opposite of "Fat Boys" are "Thin Girls"...
Welcome to town Ryan Fitzpatrick!
Congrats to Harvard grad and the rest of her Crimson for knocking off Cincinnati yesterday in the tournament!
These guys were at the Rockets' game last night. Football/women...interesting conversation!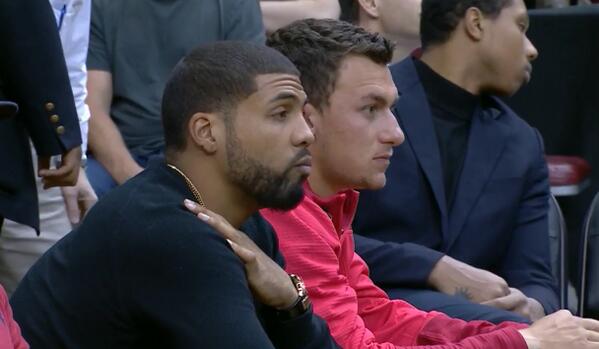 Hey it's your favorite major market radio host! Thanks for coming to my webpage.

I keep busy around here. Besides talking with you daily, I also host the Astros pre- and post-game shows during the week, and you'll also often hear me doing the same for our Rockets coverage.

I also call play-by-play for University of Houston basketball and host the Tailgate show for football. In addition, you can catch me weekly on Comcast Sportsnet Houston's "SportsTalk Live."